Florida Independence Petition
Why Not Independence? Let us leave in peace!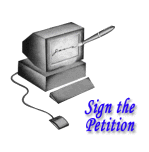 Today's sectional division and political unrest has only heightened the fact that the general government of these united States has and continues to unlawfully define the limits of its own power

These repeated and ever worsening encroachments upon the lives, liberty, and property of the People of the sovereign States constitutes and evidences a clear design to enslave them under an absolute despotism.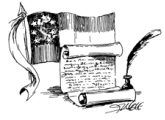 Fed up with federal encroachment, regulation and theft that have caused your liberty and treasure to evaporate? Reform is NOT possible. An initiative has been created to petition the Florida State Legislature to affirm the right of Floridians to live free.

Sign the PETITION, then pass this message on to every Florida contact in your address book and online email lists.

(This petition is available to legal citizens of Florida only)

Thank you for your patriotism.
-- Think Florida First, Free Florida First